Jan 14, 2020
3 Brands that successfully Rebranded
The entire customer experience needs to be considered before rebranding, but if a businesses' vision or values are no longer reflective of the brand, a rebrand might be the next logical step in continuing growth and development.
The key to a successful rebranding is ensuring a brand keeps its identity but focuses on changing the way it is conveyed.
Rebranding signifies how crucial a company image is and the opportunities it brings to promote the best of a brand and its identity.
A rebrand is not just a shiny new logo or colour palette, it involves a complete transformation of the audience perception and not all hit the mark, below we will discuss three that stood out positively.
"A brand does not exist within a company or organisation. A brand exists in the minds of your customers. A brand is the sum total of impressions a customer has, based on every interaction they have had with you, your company, and your products." Lucidpress.

Branding is the start to finish of what an audience imagines when they hear, see or think of a business' name, it involves the way consumers feel when engaging with brands and will largely influence their purchase process.
While the main desire for consumers is a high-quality product or service, this is no longer enough. It also needs to come with a memorable experience that is relatable, story-driven and provides benefits - long-term value is the most important.

A rebrand is a big step and should not be entered into lightly, but if done correctly, the impact and benefits are remarkable. As long as a company has a clear brand vision in mind, they value their purpose and have a defined strategy and business model, there is no reason why their rebrand would be unsuccessful.
"77% of marketers say that branding is critical to future growth."

John Lewis & Partners
In 2018 two of the UK's biggest brands, John Lewis and Waitrose, experienced a difficult financial year, with annual group profits seeing a 22% drop to £289 million.
The two companies decided to join forces, undertaking a three-year rebranding, with the main feature being the addition of '& Partners' into the brand names alongside a stripe graphic incorporated into both logos.
The aim of this rebrand and particular attention to the logo is to create consistency and a link between John Lewis and Waitrose. Furthermore, the addition of '& Partners' was to highlight the organisation's employee-owned business structure where the company's workers are all shareholders, something they are proud of and value.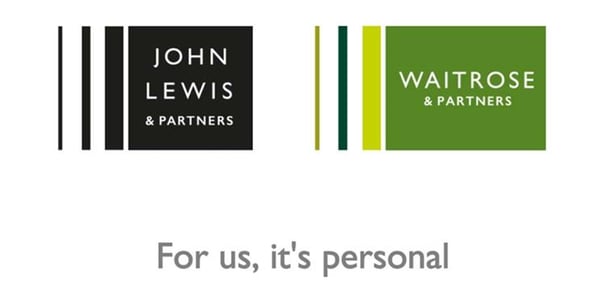 "Building an audience is more valuable than direct sales for over 70% of brand managers."
By aligning these two companies more closely through their brand image and marketing, they only require one creative platform which should ensure a more cost-effective media and creative spend. However, the costing was not the sole focus. Neither brand had revamped their image in over 15 years and with the rise of eCommerce and disruption to traditional high street shopping, they recognised an impact in consumer behaviour. This revamp showed the brands focusing on what made them unique and projecting this through their new image which, in the long-term, should appeal and resonate with their audiences.
Airbnb
Airbnb's biggest day in their brand history was the 16th July 2014 when they trended on Twitter for eight hours following the launch of their rebrand which triggered a global conversation. They have worked towards changing the way the world travels with 4 million listings in over 191 countries through the mantra, 'Belong Anywhere' and their revamped Belo* that has become a recognisable symbol for belonging.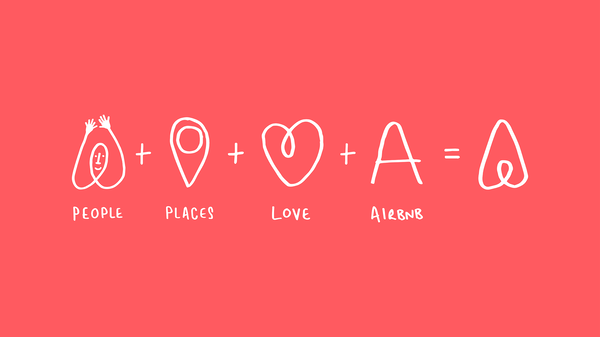 * "The Belo takes the form of an upside-down heart or paper clip symbol which also looks like the letter 'A'. It was designed to represent four things: people, place, love and the 'A' from Airbnb."
What makes this rebrand stand out is that the company embodied all their core values, primarily community, into its rebrand, while prioritising their consumers. They postponed their launch till they had improved their customer experience to coincide with the launch, focusing on redesigning every important touchpoint. They recognised what needed improving and their new brand image focuses on bettering this while most importantly, stating why every step of the way.
"Build brand loyalty on shared values with your consumers. It is not the number of interactions a buyer has with your brand, but the quality and relatability of the interaction." Harvard Business Review.
Uber
Uber had a difficult year in 2017, they found themselves involved in many scandals including sexual harassment claims, 'macho' office culture and senior execs resigning from the company. This may have given them the kick they needed, but since then, they have focused their efforts on rebuilding their reputation.
After the former Uber CEO resigned due to issues within the company, they hired Dara Khosrowshahi who ensures the focus is on passenger safety, presenting this rebrand as the new and improved Uber. This rebrand resonated with audiences because their new messaged was not to go back in time to why they started, they recognised their faults and where they are currently, but made an active decision to change the direction they are moving in.
Their rebrand involved over 1,000 hours of interviewing consumers worldwide to see how the brand was perceived in different markets and cultures to pinpoint where there was a disconnect between users and the brand.
This research was then used to rebuild the brand with plans of global scale and demonstrating their new core value - the safety of passengers. This included a new, simplified logo, colour palette, typeface and improved in-app experience.
Rebranding is not something that happens overnight, as these three brands show, it takes careful planning and a true understanding of a brand's core values with a clear view of its future direction. It demands an in-depth look at a company to assess goals, issues, and solutions. While not all brands may achieve the same level of success, the common factor between brands deciding to rebrand is a desire for growth and improvement which is a step in the right direction.