May 08, 2019
How To: Use Social Commerce
Social commerce is a trend to look out for, with the ability to bring benefits to a business beyond the vanity metrics of likes, shares, and comments.
Social commerce is a method that allows a brand to sell their product or service directly through their social feeds.
The aim of social commerce is to focus on the user experience by simplifying their purchase journey.
On average, the reach of a post on Facebook is 2% and the life of a tweet is 18 minutes.
Considering the time and money spent behind each post or tweet, their actual impact seems pretty irrelevant in the grand scheme of things. When you consider the vast variety of networks that millions of people worldwide use every day: Instagram, Facebook, Twitter, LinkedIn, Pinterest, etc., these statistics make the opportunities brands have in reaching their desired audience, appear far more scarce.
Social commerce is fast becoming a medium through which brands can increase sales and reach through social media.
How does it work?
Social commerce is a method that allows brands to sell directly from their social feeds, as opposed to first generating interest to drive traffic through to your site. This focuses on the user experience, as their purchase journey is shortened to two steps: first, they see the product they want and second, they purchase it.
This is crucial because it offers a direct solution to what brand conversion is lacking - leads turning into customers. Through reducing the steps of purchase a user must go through, brands will provide a more streamlined purchase journey with less possibility for funnel leaks.
In a nutshell:
Social commerce:
Creates an easier purchase journey so there is a lower rate of abandonment.
Reduces confusing conversion paths.
The users purchase journey is less disrupted as they remain within the app.
With more and more brands trying to make the most of social media's vast reach, it is becoming increasingly difficult for brands to stand out amongst each other. Originality is not the only issue brands are encountering, ad costs are increasing and with algorithm updates on social media, there is a fluctuating prioritisation of a brand's content to take into consideration.
Social commerce could be the solution to a brand's content becoming more successful.
How did Marvel achieve a 68% Conversion Rate?
The example above shows social commerce in action. Marvel is a huge worldwide entertainment brand who have noticed that social campaigns needed an upgrade as they were not receiving the amount of engagement needed to make them truly worthwhile.
Avengers Endgame has rocketed to becoming the highest grossing film of the year within its opening weekend alone, with $1.2+ billion at the worldwide box office - an all time opening record.
In the example, users were asked to comment with #AntManandtheWasp which would prompt an automated chatbot, messaging them to find out their cinema and time of choice before completing the purchase.
Before Marvel invested in social commerce, their consumers had to go through a number of steps in order to make a purchase after sighting the product on social media that interested them. For example, if they saw a post about Avengers Endgame cinema tickets, the following are the possible steps they could encounter on the way:
Identify the product on an Instagram post.
Follow through to the page to access the link in the bio.
Click through to Fandango (ticketing website).
Confirm movie choice.
Confirm location.
Choose time and cinema of choice.
Confirm the number of people attending.
Pay
On platforms like Instagram, before the quick checkout button was introduced, drop-off rate was extremely high, as the purchase journey was too long for consumers - 8 steps in the example above.
To combat this, they created a Facebook story with a clip from some of their most recent films saying "something new is coming...a new way to buy tickets… with just one hashtag...swipe up to get started."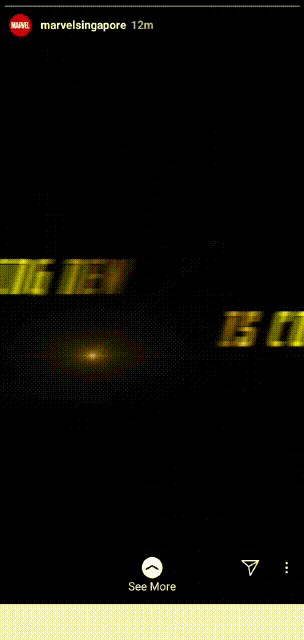 Once consumers followed these two steps, they were introduced to an automated checkout bot who completed the purchase for them, in far fewer steps than the previous purchase journey and without leaving the app.
After using this method as part of the Avengers Infinity War campaign, they achieved a 5% conversion rate. But to develop this, Marvel also grouped an audience who had engaged with this original campaign, and retargeted them for the release of Ant-Man and the Wasp with a different campaign - this increased their conversion rate to 68%.
Nike's use of social commerce through Snapchat:
Through this campaign, Nike managed to close the gap between offline and online sales. They were promoting Jordan's through Snapchat by teaming up with Darkstore and Shopify to pre-release the Air Jordan III 'Tinker' with same-day delivery after the game.
It was the first time a brand had sold a product via this app, and within the first 23 minutes, all the shoes had sold out.
Like with Marvel retargeting an audience they already knew responded well to their campaigns, Nike targeted basketball fans - an audience they know would definitely be interested in Jordans.
Instead of reaching them via Facebooks ads or another social media platform, they chose a platform that could be interactive in the moment and in person.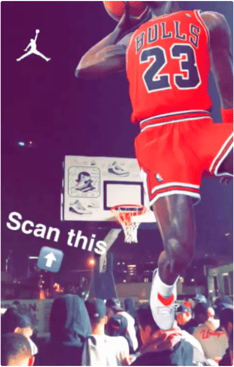 At the venue, Nike hid snap codes in various places across the venue, once the code was scanned by a consumer, a social commerce checkout would appear within the app. Not only did the interactive element entice the audience, but the originality of the campaign, as something not commonly done across brands, heightened the campaigns success. It demonstrates an effective way of understanding the desires of your audience and how you can best provide them with these desires.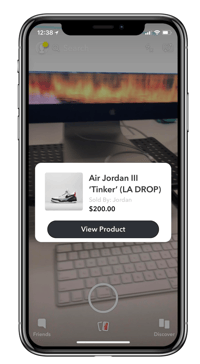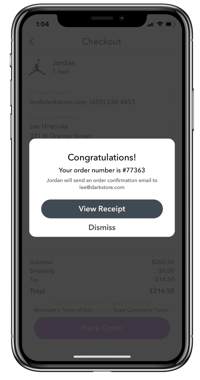 Social commerce is now contributing concrete benefits to a business beyond the vanity metrics of likes, shares, and comments. But it is still at the beginning of its development and will demand hard-work and commitment to execute it effectively.