Apr 30, 2019
Inside CLICKON: A Day In The Life Of A Producer
Introducing Phillip Trevillion, a Producer at CLICKON London.
I am a Producer and Production Manager at CLICKON Media.
I work closely with the director through the various stages of production, from the inception of an idea through to the pre-production planning, shoot execution, post-production editing, and distribution stages.
Overseeing all stages of the production, from creative to logistical elements, such as budgeting.
Creating the best conditions possible, in order for the creative to flourish, while ensuring the project is delivered on time and in budget.
What does your typical day look like?
My day varies hugely depending on the stage of production each project is in. A typical day in pre-production involves meetings with the partnerships team to discuss upcoming projects as well as working with the creative team to develop treatments, scripts, storyboards and filming schedules for projects in pre-production.
Meanwhile, I will also be managing any projects in post-production, overseeing the edits and feedback communication loops between the client and the editing team.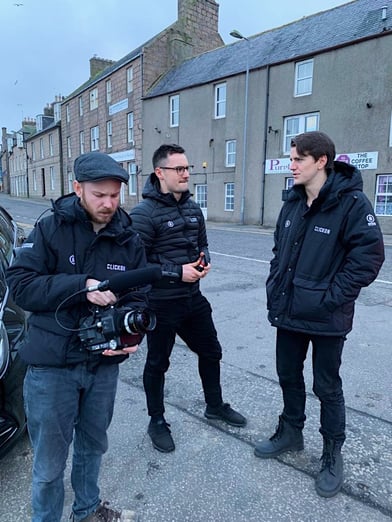 What is the best part of your job?
Some of my favourite things include: bringing together the different elements required in order for each project to become a success, defining and executing a vision, and transforming something into a real entity from an initial concept.
What is one of the biggest challenges you face?
The biggest challenge I face is making sure we create something exceptional each time under challenging circumstances that can arise from things out of your control. That is why problem-solving is a big part of my role.
When did you decide to pursue a career in production?
After working in the industry as a camera operator and editor for a number of years for different Sky channels, I decided to focus on Producing. By this point, I understood the challenges creative team members can face, either on set or in post. Therefore, I wanted to create the best settings to produce pieces of exceptional quality that, the clients we were working for and everyone involved, had a great time doing and we are proud of.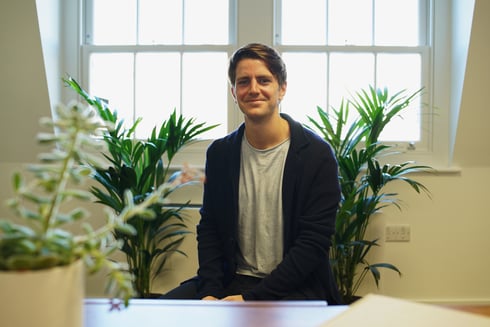 How did you get to where you are today?
After graduating from The University of Reading with a BA in Film. I wanted to get into the industry to build my portfolio and gain a better understanding of professional productions. I was constantly searching for the next project and improving my skills.
Do you have any advice for someone starting out as a producer?
Any advice I could give to a new producer starting out, would be to strive for vigilance at all times in order to protect the original vision for the project.
Never lose your thirst for knowledge and thirst for self-development. The industry changes very quickly due to technological advancements and the way people interact with media, so it is important to keep growing.
What is your favourite campaign?
A campaign that inspired me recently was The Mountain in partnership with The North Face. To me it was a perfect blend of cinema and branded content elements, collaborating to make something incredible. Not just visually stunning but also with great depth and insight: