Mar 19, 2019
5 Statistics All Storytellers Need To Know For 2019
Digital marketing and content creation is moving at a fast pace. Here are the top five statistics storytellers need to know, so they can create a successful story for the coming year.
1. Storytelling is responsible for 65% of conversations had in public.
The most successful campaigns are the ones that get people talking, right? As humans, we love to tell stories, and the same train of thought should be applied to your advertisement. It's unlikely that - unless tried and tested - we'll rave about a product-heavy advert we've seen, but if the brand's story connects to us, we'll not only remember it, but also tell people.
So, instead of looking at your audience as customers - think about them as friends you're sharing a story with. A story they'll want to connect with and re-tell, again and again.
2. 96% of online video consumption is on mobile.
Never mind 2019 being "The Year of the Video" - it's officially the year of the vertical video as users become even more resentful to turn their phone to watch a video.
Master this format by planning ahead the platforms you want to distribute your video on. With mobile devices suiting a 9:16 aspect ratio over 16:9 - or even 1:1 - you'll need to make sure this is taken into consideration at idea conception, to avoid an awkward crop in post-production and disrupting the delivery of the story.
3. 71% of buyers/readers say they were turned off by content that seems like a sales pitch.
Audiences aren't captivated when they feel like they're being sold to. Buzz-words, cliches and sound bites all equate to users disengaging pretty quickly, and clicking off. Form a real connection with your audience by turning a marketing message into a narrative form to keep their attention, create a real connection and ultimately ignite action.
4. 42% of respondents have become more selective in the content they consume.
Ignore people who say audience's attention spans are reducing. Instead, they're just becoming more selective about the content they watch and will switch off if they've lost interest.
Spencer Waldron, Regional Director and Head of Story for Europe at Prezi spoke at the Festival of Marketing and asked if adverts can ever become binge-worthy? He believes they can, just so long as they focus on storytelling over product.
At CLICKON, we've created immersive episodic content which keeps audiences coming back through our Faces of the Fleet series, as just one example.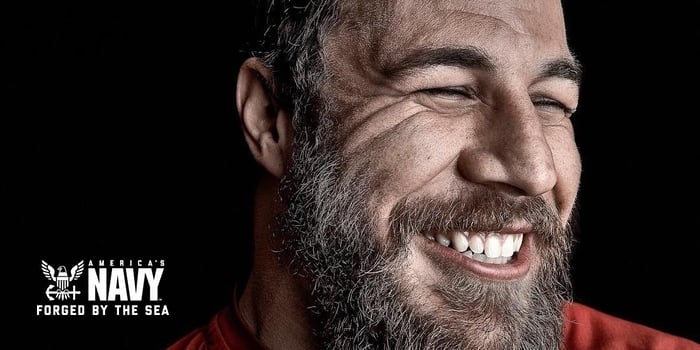 5. 85% said a strong narrative behind what's being presented is critical in maintaining audience engagement.
Not only will a strong narrative maintain audience engagement, but it will leave the audience feeling, or thinking better in some way after receiving the experience. This achievement is imperative.
Empowered storytelling requires a proactive approach which demands you keep the receiver of the story at the forefront of your concept at every stage.