Dec 05, 2018
3 Social Shifts To Make In 2019
1. Vanity metrics
It's officially time to rethink what we call a successful post or social media account. Followers? Likes? Reach? They used to control a big portion of the way we measured social media but in reality they provide little insight into how effective a campaign, post or influencer is.
Take time to focus on metrics which will provide you with insight that you can actually implement to make your next move more effective than your last. Look closer at engagement – how many people took the time to comment? And most importantly, what did they say?
This comes as 2019 also sees Instagram majorly cracking down on inauthentic likes and followers that aim to skew how successful a post, account or influencer really is.
Campaign Live have said "Instagram has pledged to start removing fake 'likes' and comments from users who use third-party apps to boost their popularity."
It shows a shift to a more authentic social environment that doesn't rely on a number to prove status.
Not only will this practice mean a more genuine return in the ecommerce context – as brands will be able to make more informed decisions about who to work with – but it also has an effect on the way everyday users interact with each other.
After a text exchange between Kanye West and Jack Dorsey was posted to Twitter by West himself, concerns were raised by both about how followers and likes seem to dictate your status – and therefore how valued your contribution is – on social media.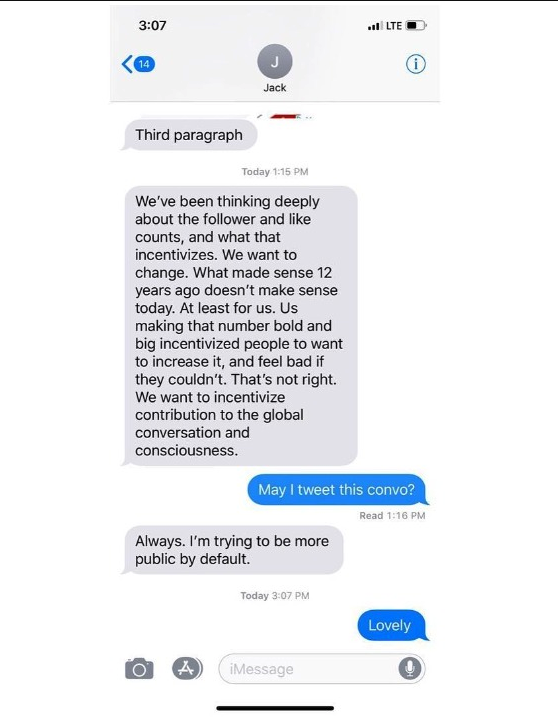 If you take a look at Twitter on a mobile device now, you'll notice a small change in the layout on your profile. As of a couple of weeks ago, Twitter now uses a much smaller font when displaying the follow count, making your name and bio the biggest part. This is to reflect that it's you at the heart of social – and the value of your contribution shouldn't be measured by the amount of followers or likes you have.
2. Storytelling
With social feeds completely saturated with posts, it takes way more virtual persuasion than ever to get a user to like a post, let alone comment. The solution to stand out? Storytelling.
Shifting your primary goal from simply showcasing product to seriously connecting with your audience and getting inside their head will prompt online behaviour loyalty – whether that's always supporting your posts through engagement or purchasing product.
Take our partnership with General Tire. Our mini-documentary, 'Wavemaker' follows the story of big wave surfer, Andrew Cotton, who – after a 50-foot wave broke his back – showed incredible spirit and determination in his journey to get back to health and into the water.
While land and sea may not seem to be the obvious combination for a tyre campaign, it is one which is fuelled with passion and energy that pushes both creative and cultural boundaries, and it works.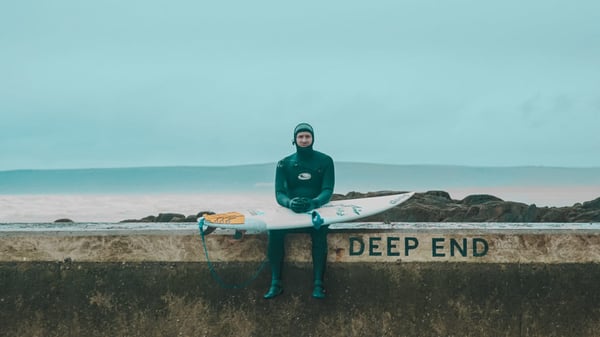 And, with our Social Labs team, we were able to reach and connect with the right target audience so we could bring the right people on a journey that would resonate and remain with them.
3. Bringing back the 'social'
In our previous article, we spoke about how influencers are introducing a more real and raw side to their social presence in an attempt to bypass the fatigue some users feel from a picture perfect life that can be projected.
This less perfected feel also translates to the way brands are now communicating with their users on an everyday basis – and we're about to see a whole lot more of it.
Social is way more than just a broadcasting channel to meet your KPIs. It's now the first place users go when they want to check your brand out, make a complaint or get in touch – so the way brands engage with their users in a community management context is a big deal. Often a more corporate tone of voice tends to be the default but examples below show how brands have effectively adapted their 'customer service' voice to the tone of their target customer, and it works.
Having a deep understanding about the way your target user interacts with social in all of it's capacity is imperative to an effective social media presence.

Fenty Beauty
We're gonna need Mama Meech to drop that makeup tutorial, stat!! Hope y'all loveeeee 😘

— Fenty Beauty (@fentybeauty) 30 November 2018
Had better days tbh

— O2 in the UK (@O2) 6 December 2018