May 29, 2019
Brands Winning At Esports
In a rapidly expanding industry, which newcomer brands have enjoyed the most success?
How can brands change the game and get the most out of an esports investment?
What are the key factors in determining how effectively brands can reach the esports audience?
League of Legends European Championship:
Taking full advantage of the rise in popularity with esports is the League of Legends European Championship (LEC). The European arm of Riot Games's competitive scene rebranded for 2019 and has brought in a number of exciting new brands since.
The one that stands out from the rest is KIA - the car manufacturer based out of South Korea.
Unlike many other brands that attempt to enter the esports space, KIA took an approach that showed genuine care and understanding of the industry.
By highlighting a particular story - in this case, the story of Gabriel "Bwipo" Rau, top laner of Fnatic - the company ensured that their more traditional advertising within the LEC broadcast was well received. The audience accepted those advertisements because they knew that KIA had made an effort to understand 'their' space.
Harbin:
Alcohol brands have always struggled to find their place in the esports industry. The prevailing opinion, for many years, has been that the esports audience is largely filled with children under the age of 18, and that young adults are easier to reach through sports, music, and film.
The Chinese brewery first identified esports as a potential market in 2015, when the company set their focus on males between the ages of 18-29. After starting with minor sponsorships and one-off events, the company has now evolved to one of the most active brands in Chinese esports.
Most recently, Harbin have released special beer cans, featuring branding from the Tencent League of Legends Pro League (LPL) and teams within the league. Alongside the physical activation, Harbin will also be collaborating with the LPL to create digital content.
As of yet, no other alcohol brand has come close to developing as large a standing within the industry.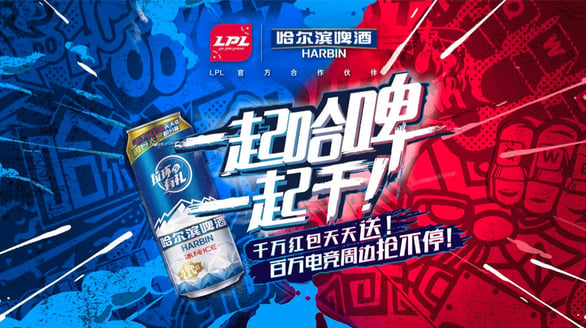 Avengers
In 2018, Fortnite players logged into the game to find that they could play as Avengers villain - Thanos.
For an industry often bogged-down by licensing issues, this was quite the event for the immensely popular battle royale game. Players were able to retrieve the infinity gauntlet, which transformed their character into Thanos. The upgrade came with a plethora of new and fun abilities. If the player died as Thanos, the gauntlet became available for another to pick up.
This wasn't the first implementation of in-game advertising - but it was the most ambitious.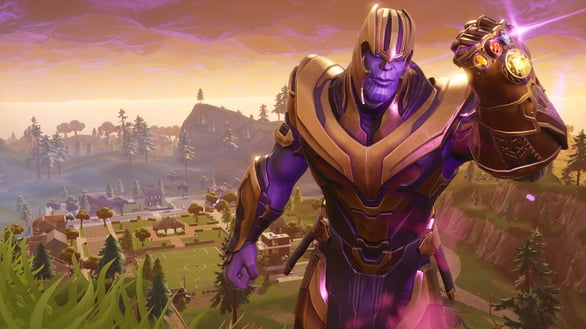 The time-restricted event returned again in 2019 - this time for Avengers: Endgame - and once again, players were thrilled with the result.
Epic Games and Fortnite have continued to implement several similar projects, with all achieving a certain degree of success. The crossover between Marvel and Fortnite could be a blueprint for future partnerships in the gaming industry.