Feb 25, 2020
Four major brands enter the esports world
Movie studios, armed forces, professional football clubs, and a leading snack food brand kickstart the year with key partnerships in esports.
Movie industry giant, Marvel move into oceanic esports territory.
U.S Navy announced their first steps into the esports industry.
Chiefs Esports Club enters two-year partnership with Marvel
Marvel have expanded their influence in the esports and gaming industry by partnering with Australian esports team, Chiefs Esports Club.
The film studio already works with the North American Team Liquid and has also activated with the popular Battle Royal title, Fortnite. Their groundbreaking deal with Fortnite allowed players to play as the Avengers movie villain, Thanos.
The partnership with Chiefs Esports Club debuted at the QV Gaming Dome in Melbourne and will see collaborations on merchandise being released in the future, similar to what has already been done with Team Liquid.
https://sickodds.com/wp-content/uploads/2019/06/48140525318_27071f001f_k-e1561740509728-1024x639.jpg
U.S Navy partnership with ESL and Dreamhack
In 2018, the U.S Army announced that it was putting together an esports team in an effort to boost recruitment numbers. The project has fallen short of expectations, but that hasn't stopped the U.S Navy from jumping into the esports world this month.
As official partners with ESl and Dreamhack, the U.S Navy will initially have booths set up at Dreamhack Anaheim and Dreamhack Dallas. Fans attending the event will have the chance to face off against Navy officers in a variety of video game titles.
The move comes as another attempt to reach a younger audience to boost recruitment numbers. By engaging with fans directly at events, it seems likely that the Navy will have more success than the U.S Army's attempts at cracking the esports audience.
Happy to announce that we are partnering with @AmericasNavy for DreamHack Anaheim.

Be sure to stop by their BYOC LAN station onsite where you can 1v1 a Navy Sailor in a game of YOUR choice!

For more info:https://t.co/NdI0rvPG7X pic.twitter.com/dO2kILNmvz

— DreamHack (@DreamHack) February 10, 2020
Inter Milan enters esports, a partnership with QLASH
Another world-class football team enters the esports industry. This time, Inter Milan have partnered with fellow Italians, QLASH.
As with most football teams entering the world of esports, Inter Milan will initially focused entirely on FIFA. Their joint lineup with QLASH will compete in the eSerie A TIM - the official esports league in Italy. The players - Diego 'Crazy_Fat_Gamer' Campagnani and Luigi 'Kirito_Yuuki_00' Loffredo will wear custom jerseys emblazoned with the Inter Milan logo.
Other activations have been hinted but not confirmed. While it is always good to see another major sports brand enter the esports space, we hope to see some more ambitious activations going forward.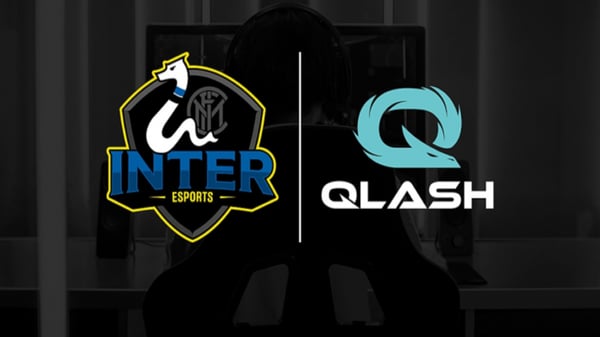 Pringles rejoins LEC Sponsors
The League of Legends European Championship (LEC) continues to gather a strong lineup of commercial partnerships, with Pringles renewing their deal with the league for the Spring Season.
Pringles have been strong proponents for esports for over half a decade now, partnering with several teams and tournament organisers. The new deal with the LEC will see codes added to the bottom of Pringles can which League of Legends fans can redeem online for rewards. These range from in-game cosmetics to LEC studio tours and meet & greets with LEC players and teams.
For any major brands looking into the esports space, Pringles are certainly one of the brands to emulate.