Jan 28, 2020
Key Esports Trends to watch in 2020
2019 saw the esports audience rise to an estimated half a Billion. As we head into 2020, that shows no sign of slowing. Today, we take a look at some of the key trends to look out for in the new year.
Key industries that have missed out on the esports rush look set to grow in 2020.
Changing formats and modes of consumption bring new possibilities.
Clothing Brands
2020 will be the year that clothing brands sit up and start paying real attention to esports.
For a long time, these companies have avoided the gaming and esports world because of their largely outdated interpretation of the esports audience. They don't get out much, they don't care about looking good, they don't care about anything other than the game they like - all untrue, of course.
Louis Vuitton - who we've mentioned before - took a landmark step for the industry by becoming the first luxury brand to get involved with their sponsorship of the League of Legends World Championship. Just two months later, competitor Gucci quickly responded by inviting League of Legends team, Fnatic, to sit in the front row at one of their shows in London. Before covering them in Gucci clothing for a quick photo op.
It's not just the luxury brands though, as the streetwear, sportswear, and casual wear brands all look to step up their game and get a slice of the pie. Expect big things from the likes of PUMA, Adidas, and Nike, who have all already taken steps in late 2019/Early 2020 to increase their presence in the scene.
Live Events
As more and more esports competitions swing towards the popular franchising model, you can expect to see a much larger proportion of live events taking place.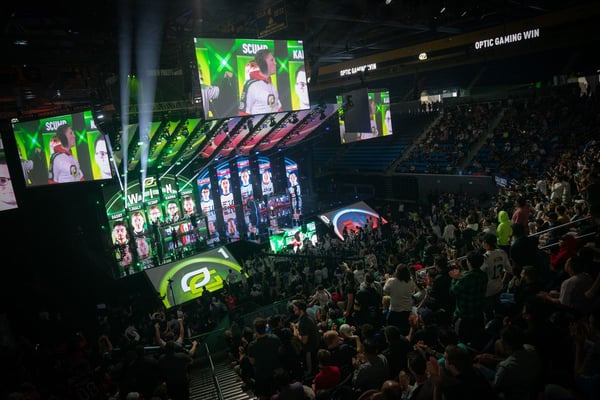 Call of Duty are the latest to make a high profile switch to the model, but if you want a real surprise, Farming Simulator even hosted their own live esports event not long ago. The days of exclusively playing and streaming matches online are behind us.
As competitive teams in these franchised leagues look to take advantage of their local audience, we expect that a lot of emphasis will be put on these events. In just two weeks, the Call of Duty League teams will converge on London for their first 'Homestand' event of the year. Hosted at the Copperbox, this will be a good test to see the appetite of gaming and esports fans in London.
Betting Companies
A slightly taboo subject, betting companies have largely avoided esports for the most part. This is due to many of the regulators banning betting sponsorships, so as to avoid getting into hot water for allowing adult products to be marketed to children.
However, as esports continues to gain more legitimacy, it is only a matter of time before the large betting companies increase their involvement in the scene. Betway are currently heavily involved, but thus far have faced little competition.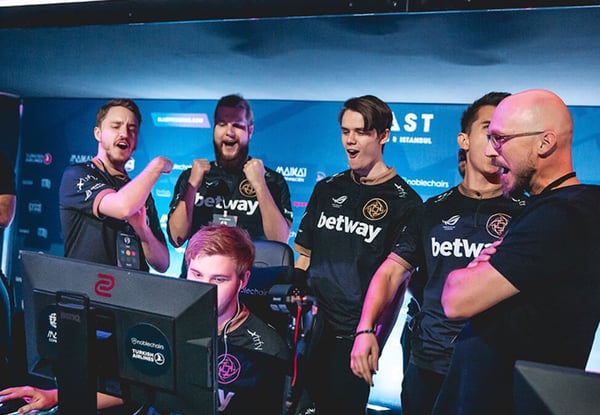 When drawing the comparison to conventional sports, specifically Football, you can see that betting sponsorships are a mainstay. Nine of the 20 Premier League clubs currently carry betting companies as main or prominent sponsors, and we predict that it's not too long before the esports regulations loosen, and a similar prospect becomes possible.
The announcement of Bud Light as an LCS sponsor (a league notorious for its stringent sponsorship rules) shows that this is definitely a possibility for 2020.