Mar 12, 2019
Back From SXSW; Our Adweek Award-Winning Founders Speak About Shaking Up Advertising With Story-Driven Content
Fresh back from Austin for the annual SXSW gathering of media, advertising and creative talent, we caught up with CLICKON Founders Rich and Ben to hear about the award and what their thoughts for the rest of 2019 are...
How was SXSW this year?
Rich:

Amazing. Austin is such an incredible place. A sort of mesh of Brooklyn, Montreal and London with incredibly nice people everywhere you go. And the electric scooters. LOVE those; clocked up well over 10 miles charging around.
Ben:

It was great to meet so many of our partners at SXSW and continue to build relationships with them. Spending the week in Austin was the perfect backdrop to seeing our friends and industry partners. It's truly one of the coolest cities in the US.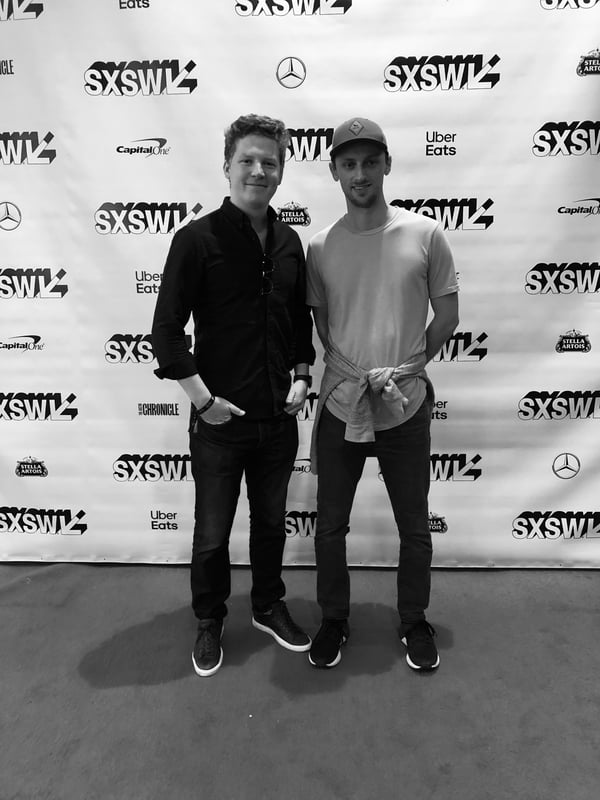 So CLICKON won an award for best short film series - tell us about it?
Ben:

When most people think of the Navy, they see ships, jets and advanced technology. They rarely see people, the ones who know the real meaning of Navy life. "

Faces of the Fleet"

is about shifting the focus from technology to real and raw stories of our men and women in uniform - inside their real environments. It's about helping audiences understand what life is truly like inside America's Navy. These captivating stories serve as a teaching tool, boosting the Navy's recruiting capabilities. "Faces of the Fleet" is an intimate, first-person look into the lives of sailors and how exploring and protecting the world - in only the way the Navy can - forged them into the pillars of the communities they live in today.
Rich: The US Navy's 'Faces Of The Fleet' is an incredible campaign to be a part of. Nowhere is human storytelling more important right now than in the public sector, where armed forces in particular need to be honest and transparent in the message they tell future recruits. Working alongside VMLY&R we've uncovered the stories of some truly inspiring people who have used the Navy and all the opportunities it provides to transform, grow and pursue their dreams. Engagement rates have been huge across the campaign, so it's amazing to be awarded an ARC which is testament to the hard work of everyone involved!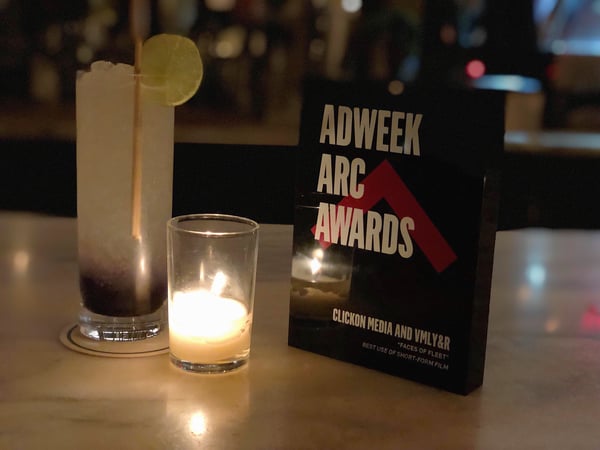 How important is story-driven advertising in 2019?
Ben: It should be at the forefront of every brand's marketing plan for 2019, especially those that are advertising to millennials and centennials. Traditional advertising is dead; it still amazes me that brands are still using traditional marketing tactics on younger, more connected audiences who are literally telling us what they want and where they want it. Human interest stories are the best method to engage this demographic, because it informs, empowers and inspires them. Our data has told us repeatedly that people want to be inspired by content. Story-driven advertising is the best way to connect with them on a deeper, more personal level. It's the start of a two-way conversation with consumers.
Rich: Beyond huge. CLICKON is the 'Real Connections' company, which means everything we do revolves around story-driven content that engages and connects with audiences. We've won numerous prestigious awards over the last four months alone, based on our work telling human stories for brands. There is too much rubbish out there and consumers just aren't listening anymore. Brands need to add to conversations and tell honest human stories that engage and inform, not continually interrupt.
What are the trends you're seeing for the next 12 months?
Rich: In-housing is a huge thing. Although more widely talked about in the UK than in the US - probably likely due to the difference in size of the markets. CMO's are being tasked to find efficiencies, and self serve ad platforms like Facebook have essentially put the power into brand marketers pockets. It's only natural they try and build in-house teams to do the bits they can. We see our role in helping either way, using our iQ platform technology and in-house services to help scale their efforts and integrate where we need to.
Ben: Efficient, groundbreaking work at scale is key. Brands needs to become publishers of content if they are to stay ahead. A big focus of ours in 2019 is helping them become mass producers of high quality content. We are integrating our different services, including our award-winning Content Studio and iQ technology, to enable them to create and distribute always on content that keeps them front of mind with their audiences.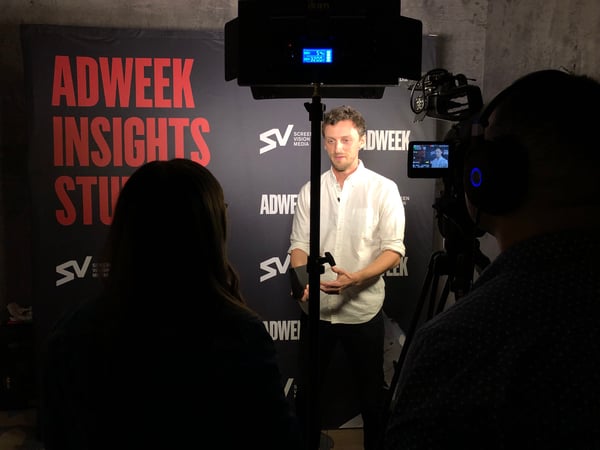 What are you most excited about?
Ben: We're making content creation, distribution and technology sing in tune! CLICKON Studios, CLICKON Social Labs and our groundbreaking tech platform CLICKON iQ is putting advertising back to where it needs to be - under one roof. Our process is allowing brands to see the full journey of creating content all the way through to understanding distribution and what engagement really means. Transparency is the only way to do business, and for years, there's been such a lack of transparency across the advertising spectrum. Brands deserve to know what's going on, in real-time, at the click of a button. I'm so excited to work with our amazing partners to create a healthier advertising ecosystem.
Rich:

The full-blown launch of our awesome tech platform CLICKON iQ. It's already transforming how we deliver work to clients and will revolutionise how clients / partners can become their own storytellers too. It essentially acts as the infrastructure anyone needs to create, produce, manage and deploy scaled content across multiple channels and formats with end-to-end transparency. Advertising is definitely beginning to commoditise and we are leading the charge in finding better, faster and more productive ways to work.
Any Final Words?
Rich: Electric scooters. We're getting some for the offices!
Ben: Question everything until you see tangible results.
Thanks, Rich & Ben!
Faces of The Fleet: Natalie Tardif Episode
More interviews coming soon!
If you'd like to find out more please contact us here