Jun 25, 2019
What Opportunities Are There For Brands In Esports?
For brands looking to get into the esports scene, the choice of how and where to engage an audience can be daunting. Today, we look at options for global, regional, and national partnerships.
What types of leagues, competitions, and teams can brands partner with in esports?
What are the benefits of choosing to activate worldwide, regionally, or nationally?
Global
There are a number of brands in the esports industry that transcend their country, or region of origin.
Dreamhack, a gaming convention founded in Sweden, is now a name known worldwide, with regular events across Europe and North America, and occasional events in South America and Asia. ESL (Germany), Starladder (Russia), and Faceit (England) are just a few companies that have also evolved this way, and all of which cast a wide net for brands that are looking to engage with esports fans from across the world.
Outside of operating a booth, shooting content, or simply partnering with these global event organisers, world-wide exposure is limited to select esports titles, teams, players, and content creators.
One esports title that is prospering on a global scale is Overwatch and the Overwatch League. Despite currently only being hosted in the U.S, the league features several franchises from outside the States, including teams from London, Paris, Beijing, Seoul, and Vancouver. As the only premier Overwatch competition on the circuit, fans from all over the world tune in to watch their national representatives heroes.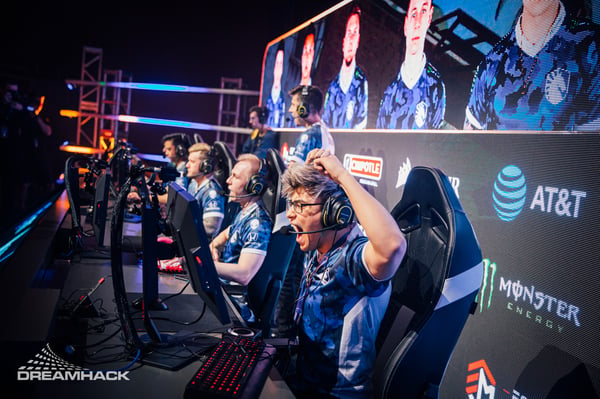 Regional
Brands looking to activate in a specific region or continent will find plenty of opportunities.
Most elite esports competitions operate on a region-by-region basis, leading into a global event once or twice per year. A prime example is the competitive League of Legends circuit, which features separate leagues in: Europe, North America, South Korea, China, Oceania, Vietnam, LATAM, Turkey, Russia, Brazil, South-East Asia, CIS, and Japan - A fairly wide variety of choice.
Unlike the Overwatch League, League of Legends fans are usually 'loyal' to their region and the teams within it. A European fan will almost certainly follow one or multiple European teams in the LEC (League of Legends European Championship) while casually glancing across other regions, while a North American fan will largely follow teams within the LCS (League of Legends Championship Series).
Most of these competitions, and the teams within them, are always on the lookout for new partnerships, and more importantly, interesting ways to activate them - in a way that will engage their fanbase.
National
The first rung of the ladder, so to speak, in terms of engaging esports fans is through national partnerships.
Not quite as popular as regional or worldwide competitions, national tournaments and teams that focus on talent within their own country often bring with them a passionate and dedicated fanbase.
Because these teams and competitions don't boast the same enormous viewing figures of the regional and worldwide competition, they can serve as a fantastic starting point for brands looking to break into esports.
A small campaign, a more 'out-of-the-box' idea, or the beginnings of a larger campaign can easily be tested in this environment, with fans being more willing to forgive mistakes or engage in interesting campaigns if they are helping their local heroes.