Jun 11, 2019
Top 3 Trends To Look Out For In Esports
In the constantly changing world of esports, what are some of the most noticeable ongoing trends?
A changing audience means there are new opportunities for brands to enter the esports space.
As esports becomes a more mainstream activity, attendances for live events will continue to rise.
What is the effect of esports teams and tournaments putting more focus on content?
1. Growing Audience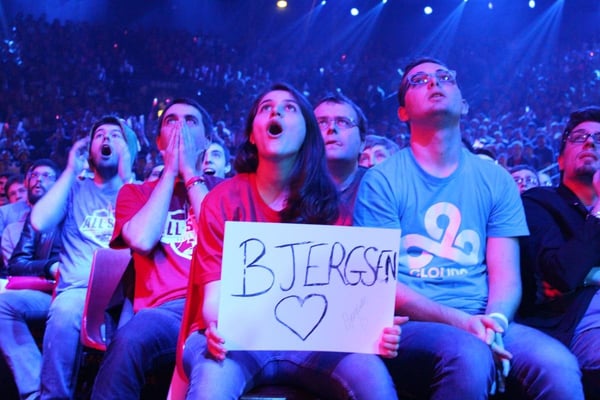 Long gone are the days of video games only being appealing to teenage boys. Video games, and subsequently esports, has gained a plethora of new fans across all age groups, nationalities, and genders.
While the 18-24 age bracket remains as the largest demographic, new titles have introduced new audiences. Games like Fortnite and Rocket League tend to attract slightly younger players and fans, while games like Counter-Strike and World of Warcraft are more appealing to an older audience.
Changing audiences has allowed for a change in the type of brands that can advertise in the esports space. Recently there has been an increase is sponsorships from car manufacturers, alcohol brands, and insurance companies. All of which are largely brands that would aim to target slightly older consumers, not the kids that gaming and esports is often linked with.
2. Live Events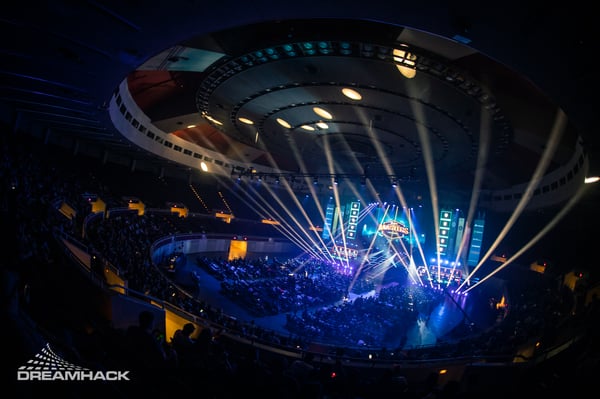 In 2011, the League of Legends World Championships was hosted at Dreamhack Summer in Jonkoping, Sweden, with an attendance of less than 500. 7 years later, in 2018, the same event sold out the 49,000-seater Incheon Munhak Stadium in South Korea.
This increase isn't an outlier within the esports industry, and most popular titles have enjoyed a similar rise in live attendances. Counter-Strike tournaments continue to fill stadiums all across the world, while the Overwatch League enjoyed a successful debut event outside of LA when Dallas hosted several matches last month.
As video games and esports become more accepted in public perception, more players and fans will attend live events. Whether it be children convincing their parents to take them, or adults organising trips with their friends.
As the biggest organisations scramble to construct their own 'esports arenas', independent facilities like Twickenham and Wembley Arena continue to host esports teams and events to great success.
3. Content
One of the more recent developments among the esports elite is a shift in focus from just being the best team, to creating the best, most engaging content.
G2 Esports owner, Carlos 'Ocelote' Rodriguez even defines the 'best' esports organisations, as ones who focus on competing, branding, and content combined.
Its actually not even close. Not in this particular order. Competitive, brand and content:
G2
Liquid
C9
Fnatic
FaZe

Then, if the question is about creators only:
FaZe
NRG
100T
Optic
TSM

— Carlos - ocelote (@CarlosR) 9 June 2019
Where disputes between the best organisations used to take place in-game, the battles have now extended outwards to social media and Youtube. North American organisation TSM were one of the first to create a weekly 'reality show' documenting their lives in 2013, and now almost every competitive team produces something similar.
Simply being the best isn't enough to attract fans and teams like 100T have taken full advantage of the change. Though not boasting the best squad in any particular title, the U.S based organisation is one of the most popular in the world, because of their commitment to content, and their contracted content creators.